Here is what Françoise Denel wrote in her diary of August 14:
"I have lost a bit the notion of time I do not know what day it is; 12 small degrees this morning. Check out a bit late, I know I have a collar to ride, I'd rather have my batteries full. At the beginning small billiards, I tell myself I won everything, not only I have a landscape of hell, a sun as it is not possible, pleasant temperatures, but in addition I have a great road but after 3 km the road again becomes route of Kazakhstan ie Broken, full of holes with longitudinal streaks, putting machine and mount to a strain. The road goes up regularly, everything goes well. "
"I feel the last rib coming, I'm looking for a place to load and appears a small restaurant on the roadside (only shop on 200 km but I took my precautions in water and food). Their specialty of the buns stuffed with goat meat and alas onions, baked in an oval-shaped furnace and glued directly to the wall. I eat a bunch of cows and a little dry bread. The ascent to 12% for 2 km is without problem. "
"I died of fear in the descent, the road is really in very bad shape. Hope that the work of Guillaume, Patrice and Fabien for the brakes is good, phew everything holds. Then a long quiet descent leads into a large breeding valley. A sign with "caution" written in French warns of a danger: risk of wind, flood, explosion of gas (Kazakhstan is full of gas pipes), Pumas, lions, no they are camels… "
"A village in the middle of this plain, fifty houses at most but cows everywhere. The hours pass, the temperature drops, I cover myself. Last stop taste charging batteries. I'm in front of the gorges. I hesitate, I go, I do not go… My batteries are not full, taken by night in gorges this may not be the best thing that can happen to me. Come on I'll go, at worst I'll turn around. Phew the gorges go down, when the state of the road allows to lift the eyes I admire, it is of all beauty, the earth is red then goes to yellow and green. I'm enjoying myself. "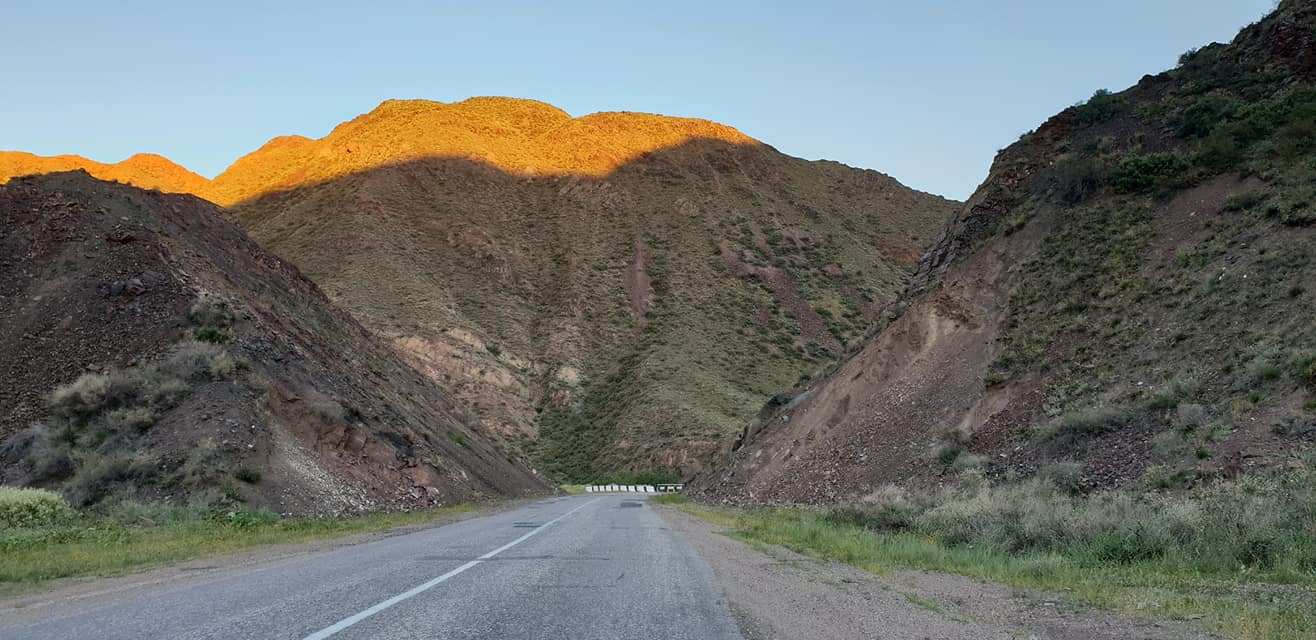 Hits: 68