Justin and Anne-Sophie Lemire-Elmore crossed the border yesterday, spending their first night in Iran (4100 km since their departure).
Alain and Jean-Claude Viguier continue their route along the Black Sea, they left Turkey to enter Georgia today. They are currently in Batumi (ბათუმი).
Youssef and Mohamed, who also follow the Black Sea, have just left Trabzon in Turkey.
Then comes Patrice Plozner who is between Istanbul and Trabzon.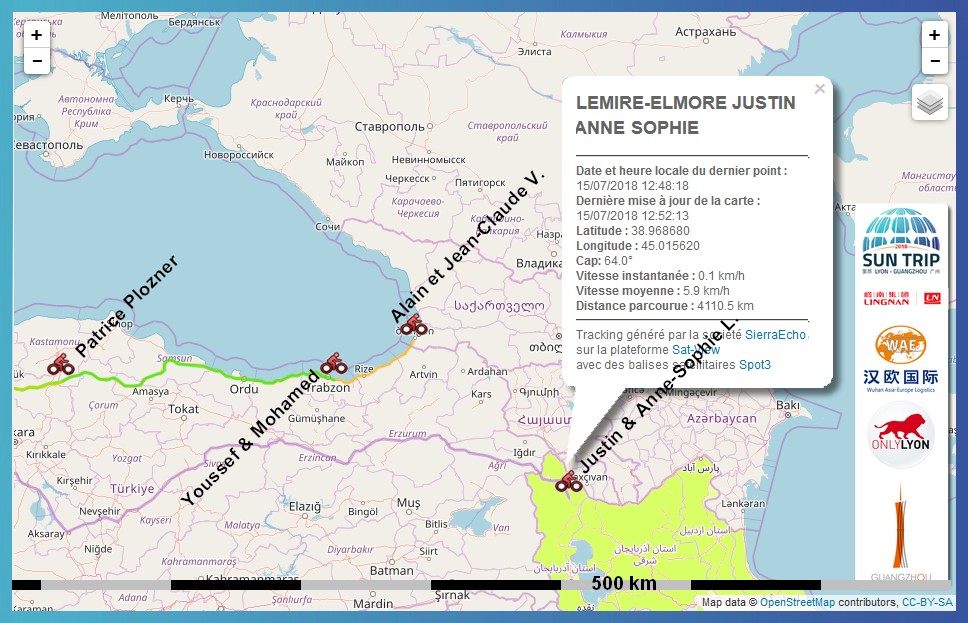 Hits: 66