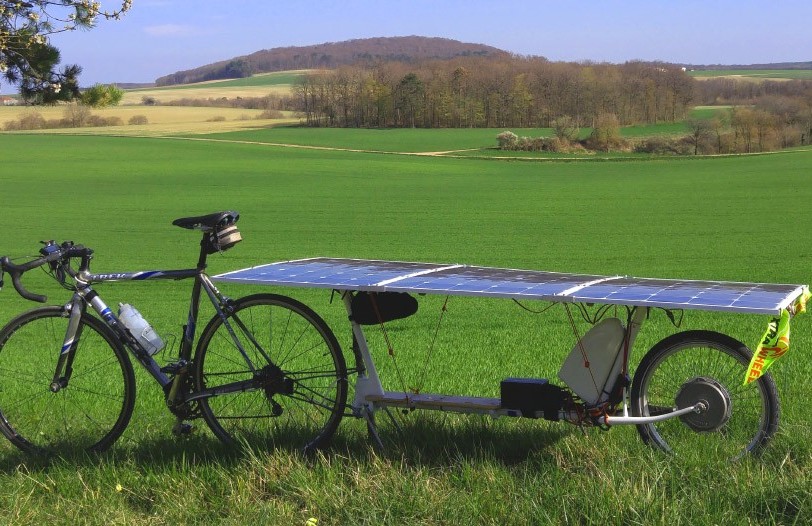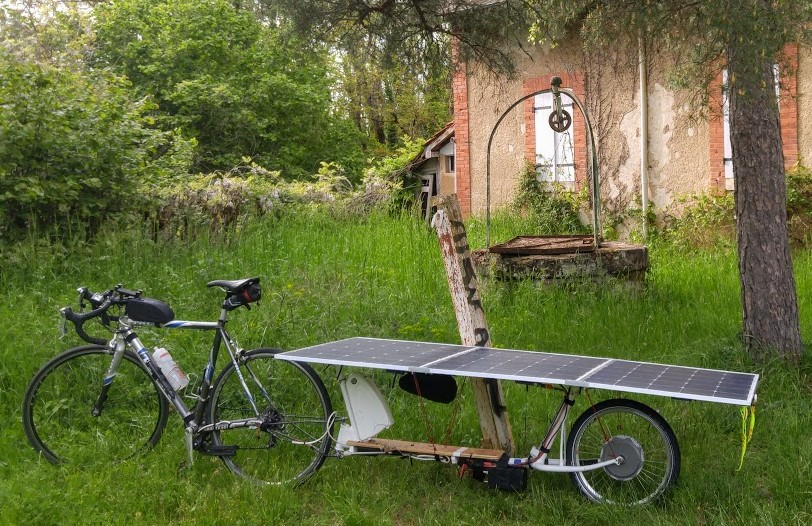 Apparently nothing has changed between the March version and the April version 3.1. I simply changed the 3 solar panels! I replaced the old economics panels with high quality panels, made of the latest Sunpower ™ Maxeon photovoltaic cells, in the highest "class" or "grade". Indeed, after manufacture, the cells are sorted into different classes according to their performance (Sunpower ™ uses a particular classification with well over 4 classes).
Result: 86% more solar energy for the same surface! What a difference !
I realize that in 2018 I thought to ride with 200Wc but in fact I had only 107Wc real. To have the same power, only 1 of the new panels would have been necessary, my trailer would have been 2 times shorter, lighter, hyper-manageable. In 2019, I chose to increase the panel area for more power. I wish: – to have more autonomy in case of cloudy weather with clearings, not to be worried about finishing a day "on the pedal", – to ride faster if necessary, – to ride longer to travel greater distances.
Hits: 148