RAF Van Hulle travelled 10 827 km in 41 days with his solar bike. He is currently in Hengyang (衡阳市) in Hunan province. He is only 500 km far from the arrival in Guangdong, a distance it could travel in 2 days.
The closest cyclist is Mickaël Jamil, currently in Xi'an (西安市) in Shaanxi province. He is about 1200 km from RAF Van Hulle.
Then comes Éric Morel, 900 km behind Mickaël.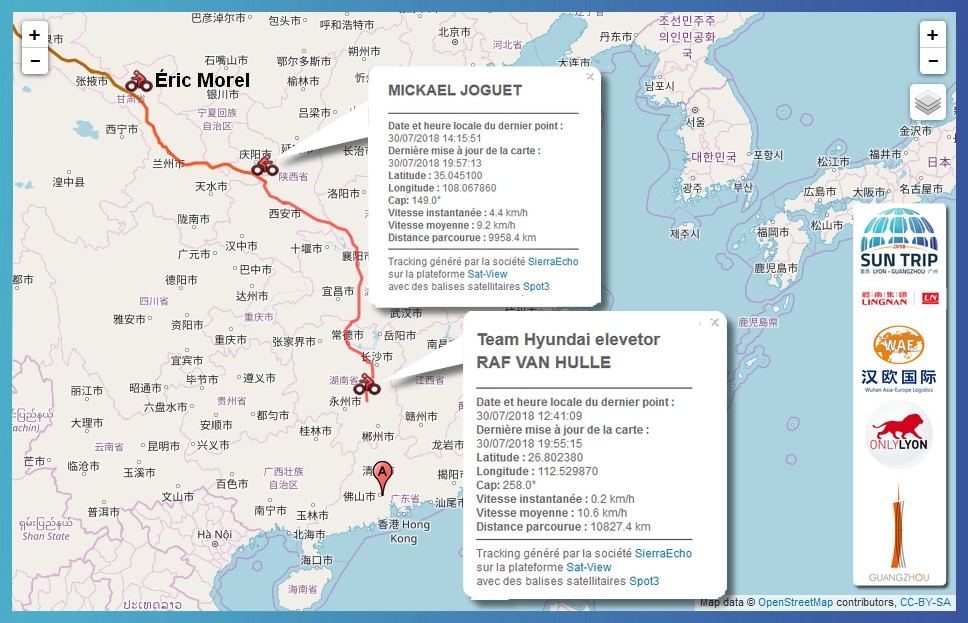 Hits: 73