As the suntripers of the northern route end up crossing Kazakhstan before arriving in China, the solar cyclists who chose the southern route are still in Turkey.
Justin and Anne-Sophie are currently running along the Euphrates, approaching Erzurum, they will probably head to Iran: the day before the great start, Anne-Sophie had indeed told me that she dreamed of discovering this beautiful country.
Alain and Jean-Claude Viguier, followed by Youssef and Mohamed, along the Black Sea. Which road will they choose next? Georgia, Armenia, Iran? The future will tell us.
Patrice Plozner is farther away, he is now leaving Istanbul.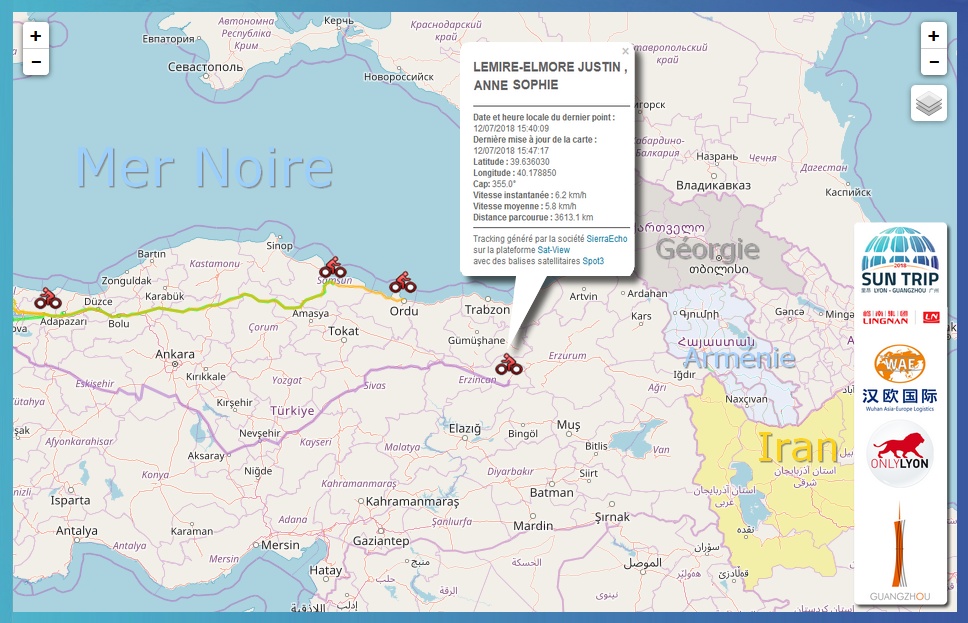 Hits: 62