I had met him in Pau last summer, he had come to meet the participants of the Sun Trip France 2020 and to see their solar bikes. He was very enthusiastic about this mode of transport, and we had a good chat!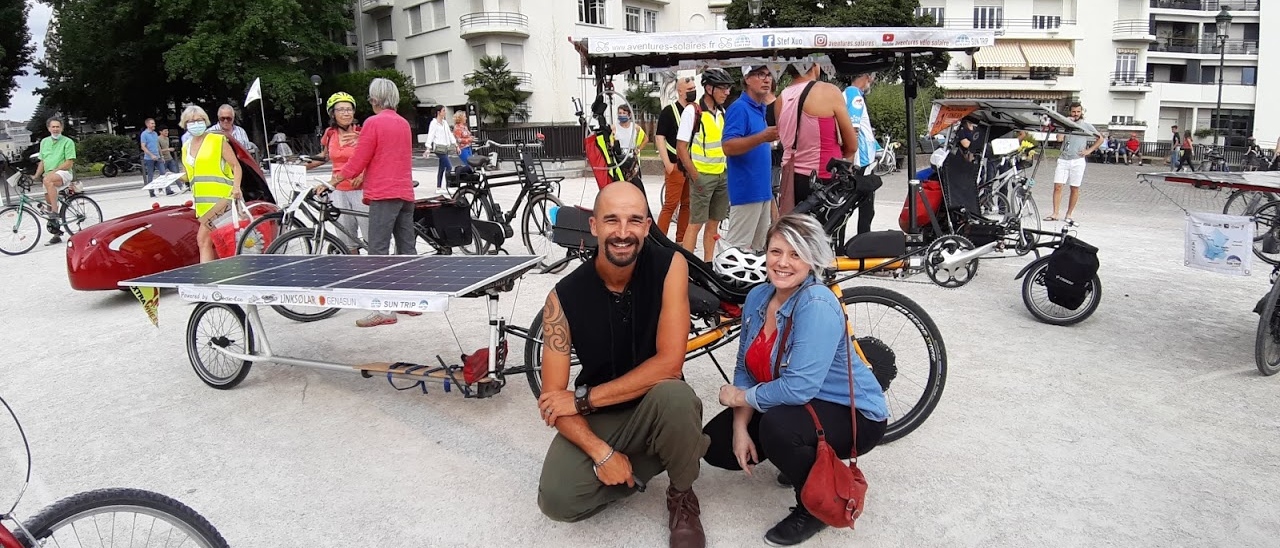 Grégory has made his project a reality: since last fall, he has been traveling by solar bike to the various places where he leads workshops for young audiences. 2000 km traveled to date! This approach is fully consistent with the purpose of its activities: discovery of nature, scientific, sensitive or artistic approach, preservation of the environment … (Find out more on Terra Pitchoun )
Grégory found good listening with Déclic Éco who designed and built the bike perfectly suited to his professional needs.
The Sun Trip achieves its objective: to spread the concept of solar bike!
Hits: 344