Jean-Louis came to see me with his solar bike, he lives a few kilometers from my house and I didn't know it!
He's a good handyman: equipped with a lathe, he made all the aluminum parts he needed, he built and programmed a databox. Sporty and active in the associative world, he has no time to be bored.
His next project: building a solar trike.
Congratulations Jean-Louis!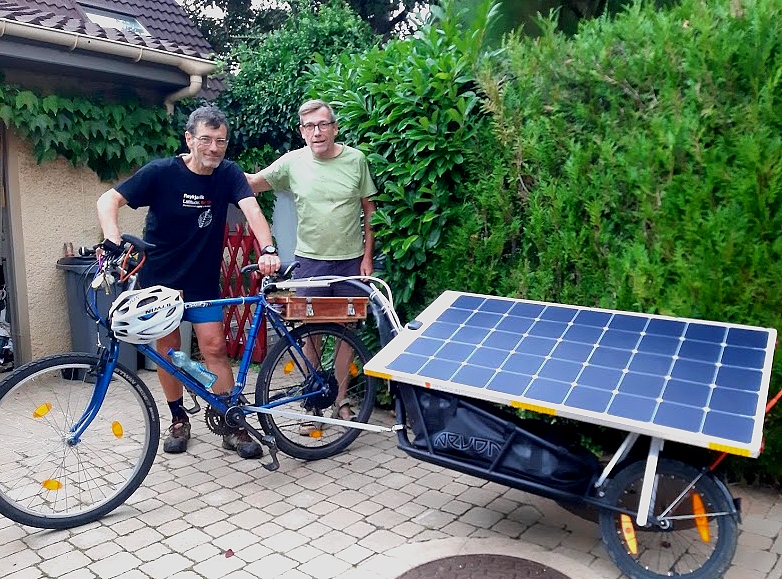 Hits: 180