This morning the trailer is again "on its feet".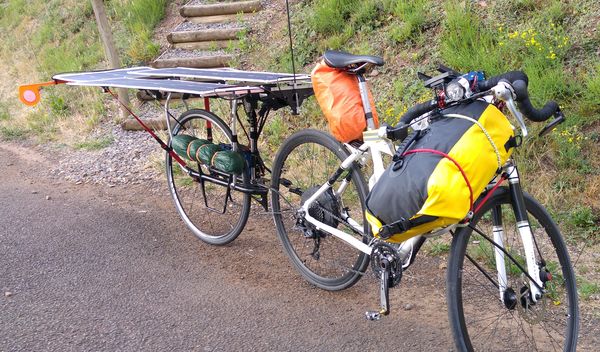 Today the stage is short but the weather announces a thunderstorm for the end of the morning. My Italian sidekick, Daniele, is proposing to trace the shortest to our destination. The few thinnings allow to scrounge a few watts but it is very little for the long climb that awaits us.

Throughout the morning a stormy sky gathers and darkens in our backs. The threat forces us to redouble our efforts to cross the pass. A very small stop for a cereal bar and we are very fast on the Puy, more than 25 km! We arrive at the Matourt, our rendezvous point, just ten minutes before a torrential rain falls on the city.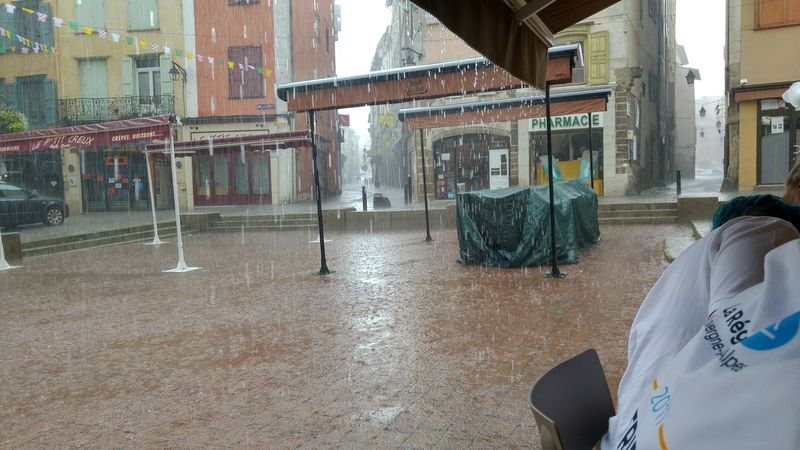 With other suntripeurs, we shelter in a restaurant.  In the shelter, we share our stories by tasting a delicious aligot, and we have compassionate thoughts for those who are still on the road! The progress of July 9th: "The cyclists of the Sun Trip Tour made a stopover in Le Puy-en-Velay" The Awakening of the Haute-Loire on July 10: «The Sun Trip Tour has staged the Puy» Site of the city of Puy-en-Velay: «Sun Trip Tour Auvergne-Rhône-Alpes: 40 Solar bikes have FA It stage at Le Puy-en-Velay»
Hits: 82