Sun Trip Tour 2019 – 7th day
We start from Divonne-les-Bains in procession, then we scatter each at our own pace. Some choose the main route with a simple route, others prefer the route drawn by Vécolo, on small roads with calmer traffic, but more tortuous. The sun is full, and our batteries remain 100% charged throughout the day.
At the end of the afternoon, telling a bike shop, I decided to have my rear derailleur adjusted. But bad luck gets involved: the young mechanic can not do it, too bad, I'm leaving. But I will discover a few miles later that the controller does not work anymore: I can not change gears. It's past 7pm, the store no longer answers the phone. I have the morale in the socks because we have to attack a long coast to Chamonix. Ralf and Jean cheer me up, they will accompany me to destination whatever happens. By hand, I install the chain on the largest pinion and we begin the climb. Halfway through, a village party allows us to regain strength. We arrive at the cottage around 21:20 where we will be greeted by the cheers of other sun-trapters!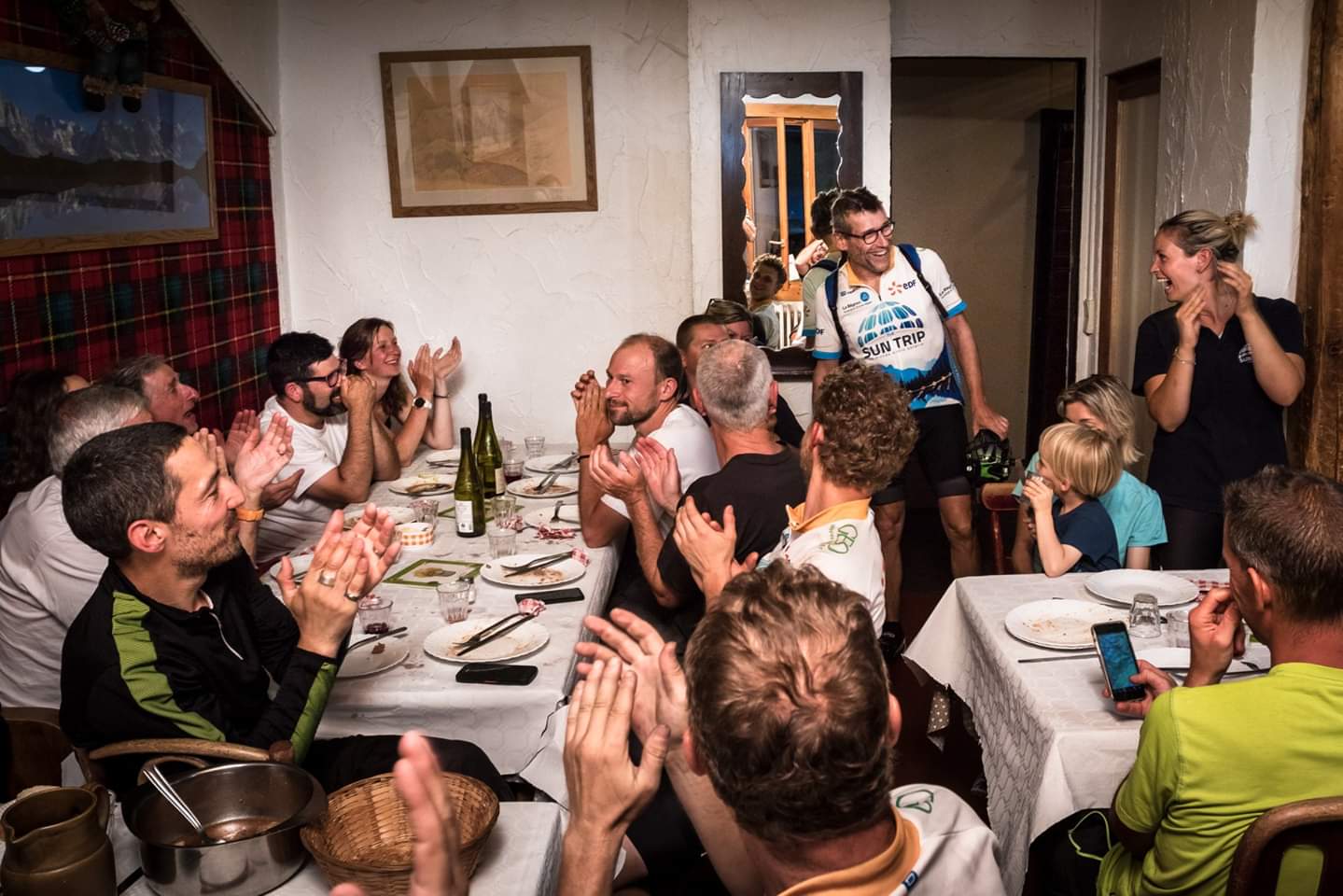 Copyright Zeppelin
Hits: 115