During the Sun trip 2018, part of Lyon, Mickaël Joguet had put 50 days to arrive in Canton with his solar bike. He won the second place on the podium.
His bike will go back around the world, piloted by Luc giros (30 years old). On May 5, Luc will depart from La Rochelle and depart for an unusual tour of Europe for 17,000 km!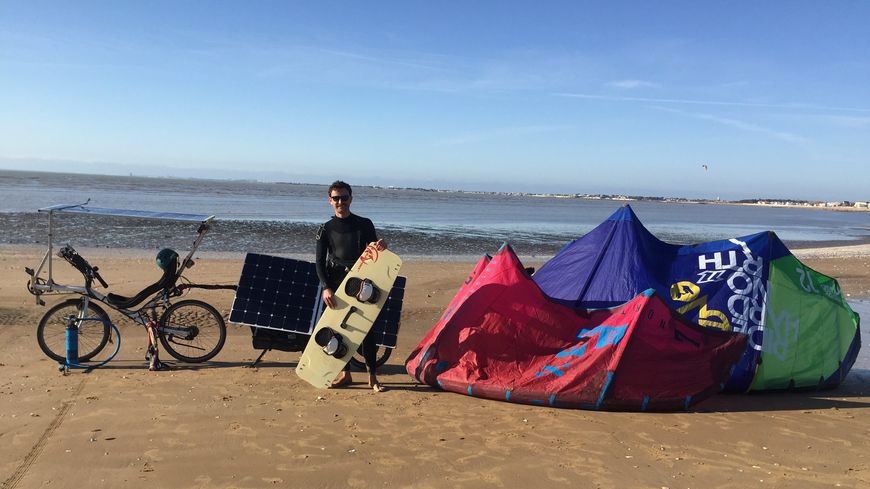 His project is to take out his veil on the three seas but also on the inland lakes. Its route will be along the southern coast of Europe in order to "kitesurfer" on most spots.
Luc will make his journey in complete energy autonomy: thanks to the sun, his bike can pull the trailer carrying his kite.
In addition to the sporting challenge, this journey will also be an opportunity for Luc to evoke his illness, the bladder exstrophy, a complex malformation of the urinary bladder.
Listen again : "my Poitou with Luc Giros 1/5"
Read more about Luc Giros's adventure
Hits: 123