Michael Polák arrived with great emotion this morning in Guangzhou, concluding this incredible 2018 edition of the Sun Trip, after a 106-day journey! He was greeted by 5 SunTripers and Angélique, from the organization team of the Sun Trip, under the admiring gaze of a Chinese audience present en masse on the arrival site on this official holiday day.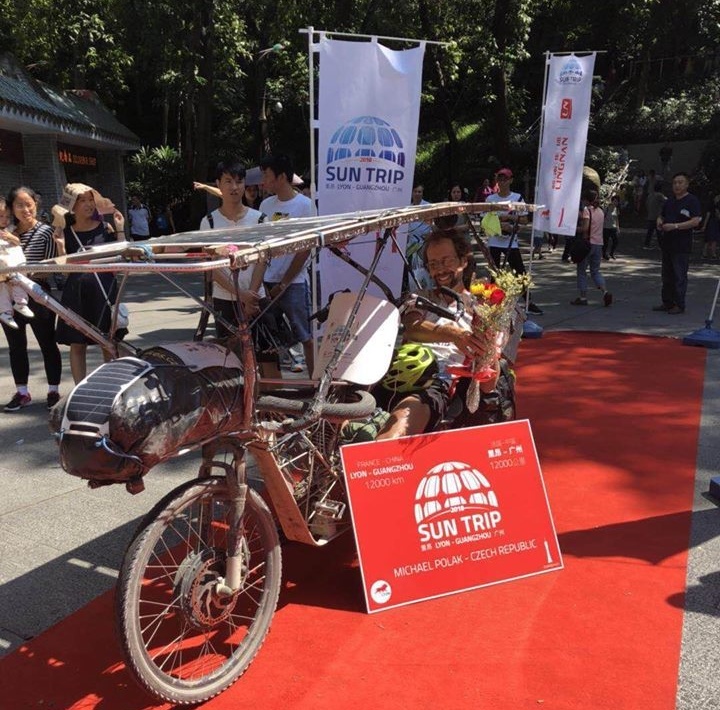 Bravo to Michael for his choice of daring itineraries in the mountains of Europe and in the Highlands of China.
Bravo also for having managed to make this journey in 100% solar mode on an original bike that he built entirely himself.
The Sun Trip 2018 officially ends today after 106 days of Adventure. Out of 36 participants, 24 will have been able to reach the finish, including 13 adventurers in 100% solar Mode. The adventure spread its joy and message on the ecomobility throughout the 12 000 km road.
Hits: 184