The organization team decided to award a "coup de coeur" 2018 to the Moroccan duo Youssef El Haouass and Mohamed said Jberi. In fact, their participation was a challenge to the administrative realities and the physical constraints. Their performance was at the height of the hopes brought!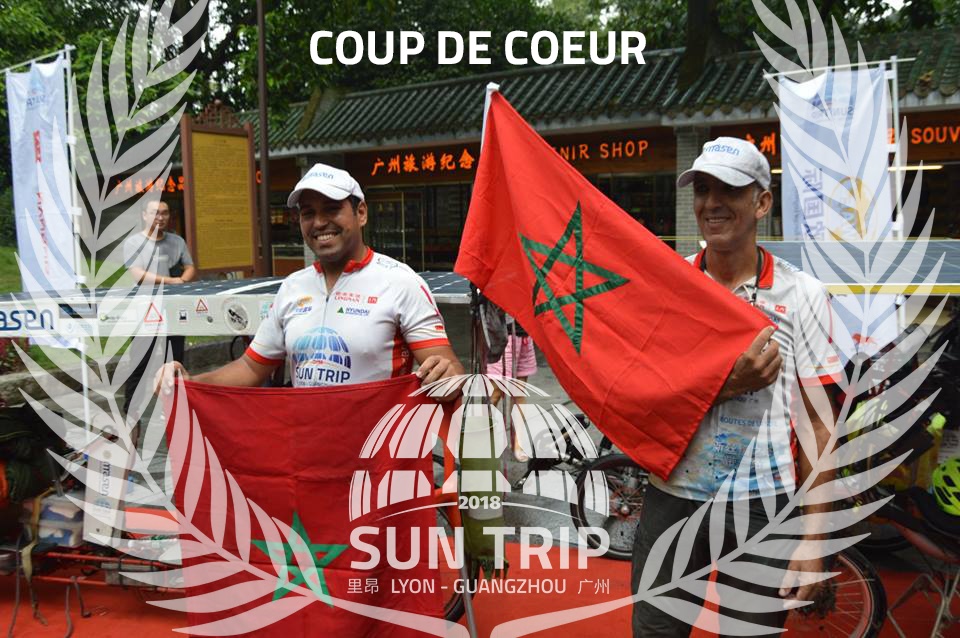 First of all, Youssef managed to design and build the first solar tandem adapted to handicap and able to travel over a very long distance.
And on the other hand, Mohamed said accepted the crazy bet to embark on this journey France-china, despite his handicap.
Together they formed a welded duo, able to overcome all obstacles, including some administrative complications. Together they inspired the world and grew the adventure of Sun Trip.
This performance is part of the continuity of those of other SunTripers, since the first edition in 2013. The solar bike is a way to push the limits and it is an honor for the Sun Trip to be the vector of such a humanist message.
Bravo again to Youssef and Mohamed Said who will be celebrated on their return to Tangier in Morocco.
Hits: 82