The "Breizh Sun Trip" will take place in Brittany from June 27 to July 7, 2021. This tour will offer ten stages, from 60 to 120 km, to discover some of the most beautiful sites in the region, in the cities, on the coast or inland.
About thirty participants are already pre-registered!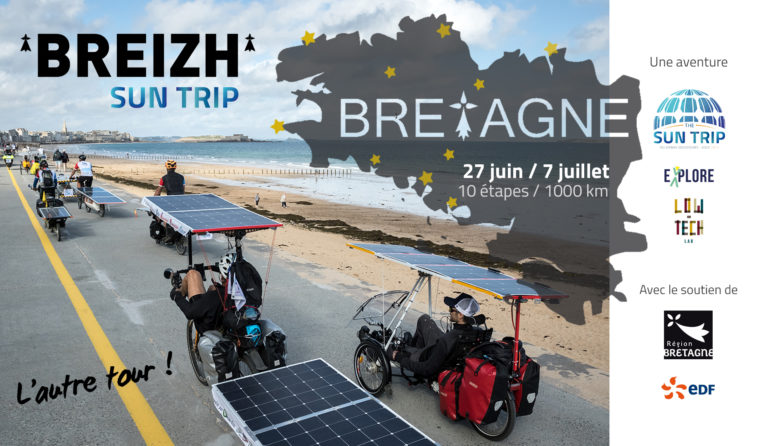 Here is an overview of the route in preparation, from Lorient to Saint-Malo!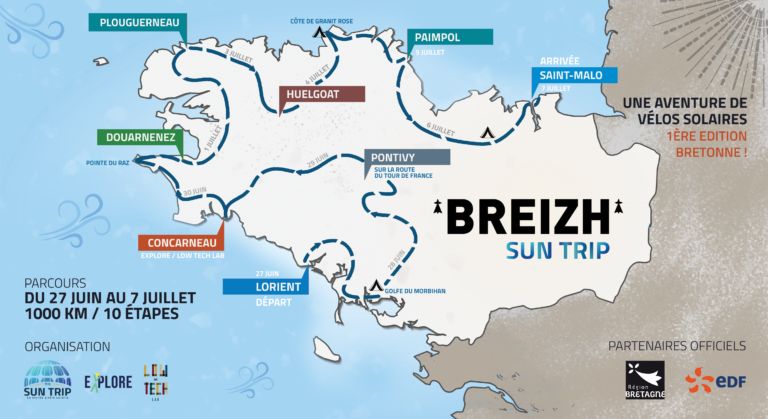 If you are interested in joining the group, register on this form: https://forms.gle/dJY2K6onKWE6H7U46
Hits: 105